4.9 Star Rating ★★★★★
294+ Reviews
4.9 Star Rating ★★★★★   294+ Reviews
Our Mosquito Control Services
When it's mosquito season in North Carolina, it's tempting to hide inside. Mosquitoes ruin the summer months and expose us to insect-borne disease. Now, Finishline Pest Control can help. Our mosquito barrier spray is more than a deterrent or repellent… It's a killer, putting an end to the mosquitoes that threaten your family and outdoor fun.
Our Unique Approach To Mosquito Control
Tired of battling mosquitoes in your backyard? Our mosquito control service kills mosquitoes on contact and bonds to foliage, where it acts as a mosquito repellent for weeks to come, giving you and your family the peaceful backyard experience you deserve. Learn more about this package:
1. Mosquito Inspection
Before we get started, we'll perform a thorough inspection of your property to look for active larvae populations and potential mosquito breeding sites, such as clogged gutters, ditches, drains, and other areas with standing water.
2. Mosquito Misting Treatment
Using a backpack sprayer, your service pro will target shrubs and plants around your property with a barrier spray that kills mosquitoes on contact. Within 30 minutes, your yard will be ready for your family to come out and play.
Why Choose Finishline Pest Control
We built our company on integrity, and are proud to offer you a wide variety of benefits for being a Finishline Pest Control customer:

We Are Parents Too
We understand the importance of safety. That's why we safely apply all our synthetic treatments and offer an eco-friendly alternative.

We Guarantee Our Work
Our company was built on integrity. If for some reason you aren't satisfied with your service, we'll keep working until you are.

We Offer Custom Service Plans
You don't have to sign a 12-month contract to protect your family and home. You can buy, upgrade or cancel your service at any time.
Frequently Asked Questions
How long does the mosquito barrier last?
Our mosquito barrier spray lasts 3 to 4 weeks depending on how often it rains and which treatment option you choose: synthetic pesticides or essential oils. We'll also show you how to reduce mosquito breeding on your property.
Are mosquito treatments safe for my family?
Yes! We offer two options: synthetic pesticides and eco-friendly essential oils. Both options are extremely effective and safe, allowing your family and four-legged friends to explore your yard post-treatment. Also, we don't treat flowering plants or anywhere else bees pollinate.
When can you treat my yard for mosquitoes?
Our mosquito control service is available between April and October in the Raleigh-Durham area. During those months, you can choose if you'd like us to treat your yard once for a special event or on an ongoing basis for lasting protection.
Save $25 Today!
Get $25 OFF Your Initial Visit When You Schedule An Appointment Today!
Mosquito Barrier Spray
Available April to October!

Barrier Spray That Kills Mosquitoes On Contact

Bonds To Foliage & Acts As A Repellent For 3 Weeks

Courtesy Re-Treatment If It Rains The Same Day

Free Cheat Sheet To Reduce Mosquito Breeding Areas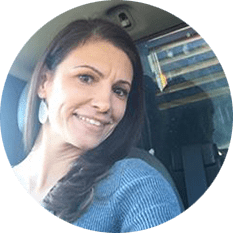 ★★★★★
"The absolute best customer service I've ever had. Fastest service and attention to detail. I haven't had a single ant since they came out. I would highly recommend [Finishline Pest Control] to anyone."
– April C.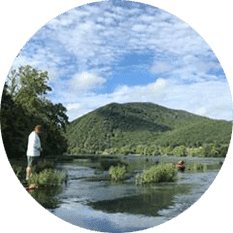 ★★★★★
"Josh was quick to come out and assess our issues and come up with a treatment plan at an affordable price. It's rare that you get Fast, Quality, and Affordable service all in one but Finish Line delivered."
– Robbie H.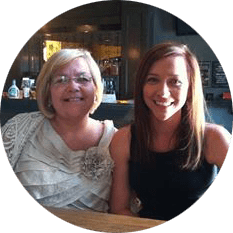 ★★★★★
"Josh and his team are wonderful! I can call for a service and usually its done in the same week. The are the true example of customer service and you can tell they take pride in their work."
– Mindy D.

5.0 Star Rating ★★★★★
52+ Reviews

4.9 Star Rating ★★★★★
164+ Reviews

5.0 Star Rating ★★★★★
30+ Votes

4.9 Star Rating ★★★★★
48+ Reviews
Contact Us
If you have any questions or if you would like to request a service, please fill out the form and we'll get back to you as soon as possible!
Visit Us
9525 Hurdle Mills Road
Hurdle Mills, NC 27541
Business Hours
Mon-Fri: 8:00AM-6:00PM
Saturday: 8:00AM-5:00PM