4.9 Star Rating ★★★★★
294+ Reviews
4.9 Star Rating ★★★★★   294+ Reviews
Our Termite Control Services
If you're dealing with a termite problem or aren't currently protected from future termite infestations, you need to act fast. These wood destroying pest cause an estimated $5 billion in damages each year. Rather than allowing termites to chew their way through your beloved home, trust Finishline Pest Control to put a stop to existing termite colonies and protect your property from future damages.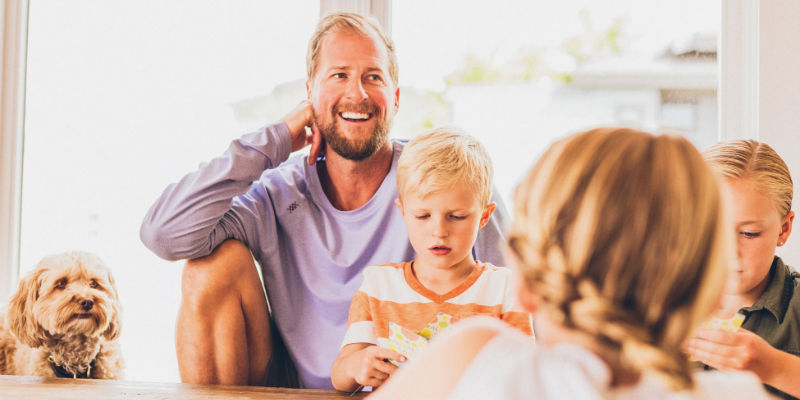 Our Unique Approach To Termite Control
You probably already know your home needs termite protection, but you just don't have time to deal with the issue. We understand and want to make protecting your home from termites as easy as possible. That's why our team is expertly trained to identify and eliminate subterranean termites–the type of termite common to North Carolina. We even offer Wood Destroying Insect Reports (WDIR)! Learn more about our services:
1. Termite Inspection
We'll perform a thorough inspection, measure the linear footage, and create a detailed report. We'll then review your options and make a decision with you based on the construction of your home and your preferences.
2. Liquid Treatments
To control subterranean termites, a liquid treatment will be applied to the soil adjacent the interior and exterior foundation walls of your home.
3. Baiting Systems
We'll install termite monitoring and baiting stations around the exterior foundation walls of your home, which we'll monitor every 6 months. Bait stations are a preventative and eco-friendly alternative to liquid treatments.
4. Warranty + Renewals
Both our termite control services are guaranteed for one year. This warranty has the option of being extended for $100 per year. If termites return during the warranty period, we will re-treat your home at no additional cost to you.
Why Choose Finishline Pest Control
We built our company on integrity, and are proud to offer you a wide variety of benefits for being a Finishline Pest Control customer:

We Are Parents Too
We understand the importance of safety. That's why we safely apply all our synthetic treatments and offer an eco-friendly alternative.

We Guarantee Our Work
Our company was built on integrity. If for some reason you aren't satisfied with your service, we'll keep working until you are.

We Offer Custom Service Plans
You don't have to sign a 12-month contract to protect your family and home. You can buy, upgrade or cancel your service at any time.
Frequently Asked Questions
Do you charge for termite inspections?
No, termite inspections are 100% FREE for homeowners interesting in knowing the current condition of their home. During this inspection, we'll check for termites and conditions that may be conducive to future termite infestations.
Do you offer Wood Destroying Insect Reports (WDIR)?
Yes! For $75, we'll provide you with an official Wood Destroy Insect Report (WDIR) which documents the presence or absence of wood-destroying insects and points out potential issues that are conducive to their existence.
Do you offer warranties and renewals?
Yes, both our termite control services come with a one year warranty! You also have the option to purchase a renewal at $100 per year. This includes a termite inspection, detailed report, and re-treatment if any termites are found.
Which termite control products do you use?
To control subterranean termites, a liquid Termidor or Taurus treatment is applied with precision along the foundation walls of your home. We'll also install BASF's Advanced Termite Bait System around the exterior perimeter of your home.
Save $25 Today!
Get $25 OFF Your Initial Visit When You Schedule An Appointment Today!
Pre-Construction
For Builders and Private Owners!

Protect Your Home From Termites

1 Year Warranty

Yearly Renewal Available
Post-Construction
For Home Owners!

Eliminate Existing Termites

Prevent Future Infestations

1 Year Warranty

Yearly Renewal Available
Wood Destroying Insect Report
Official Report!

Documents The Presence Or Absence Of Termites

Identifies Potential Issues Conducive To Their Existence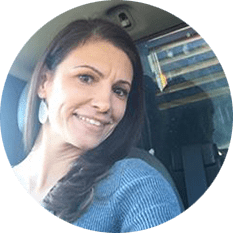 ★★★★★
"The absolute best customer service I've ever had. Fastest service and attention to detail. I haven't had a single ant since they came out. I would highly recommend [Finishline Pest Control] to anyone."
– April C.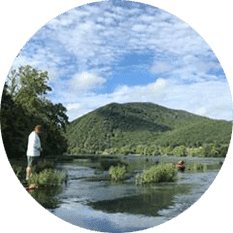 ★★★★★
"Josh was quick to come out and assess our issues and come up with a treatment plan at an affordable price. It's rare that you get Fast, Quality, and Affordable service all in one but Finish Line delivered."
– Robbie H.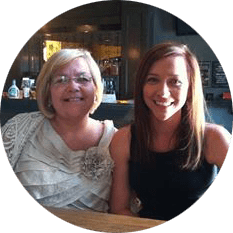 ★★★★★
"Josh and his team are wonderful! I can call for a service and usually its done in the same week. The are the true example of customer service and you can tell they take pride in their work."
– Mindy D.

5.0 Star Rating ★★★★★
52+ Reviews

4.9 Star Rating ★★★★★
164+ Reviews

5.0 Star Rating ★★★★★
30+ Votes

4.9 Star Rating ★★★★★
48+ Reviews
Contact Us
If you have any questions or if you would like to request a service, please fill out the form and we'll get back to you as soon as possible!
Visit Us
9525 Hurdle Mills Road
Hurdle Mills, NC 27541
Business Hours
Mon-Fri: 8:00AM-6:00PM
Saturday: 8:00AM-5:00PM